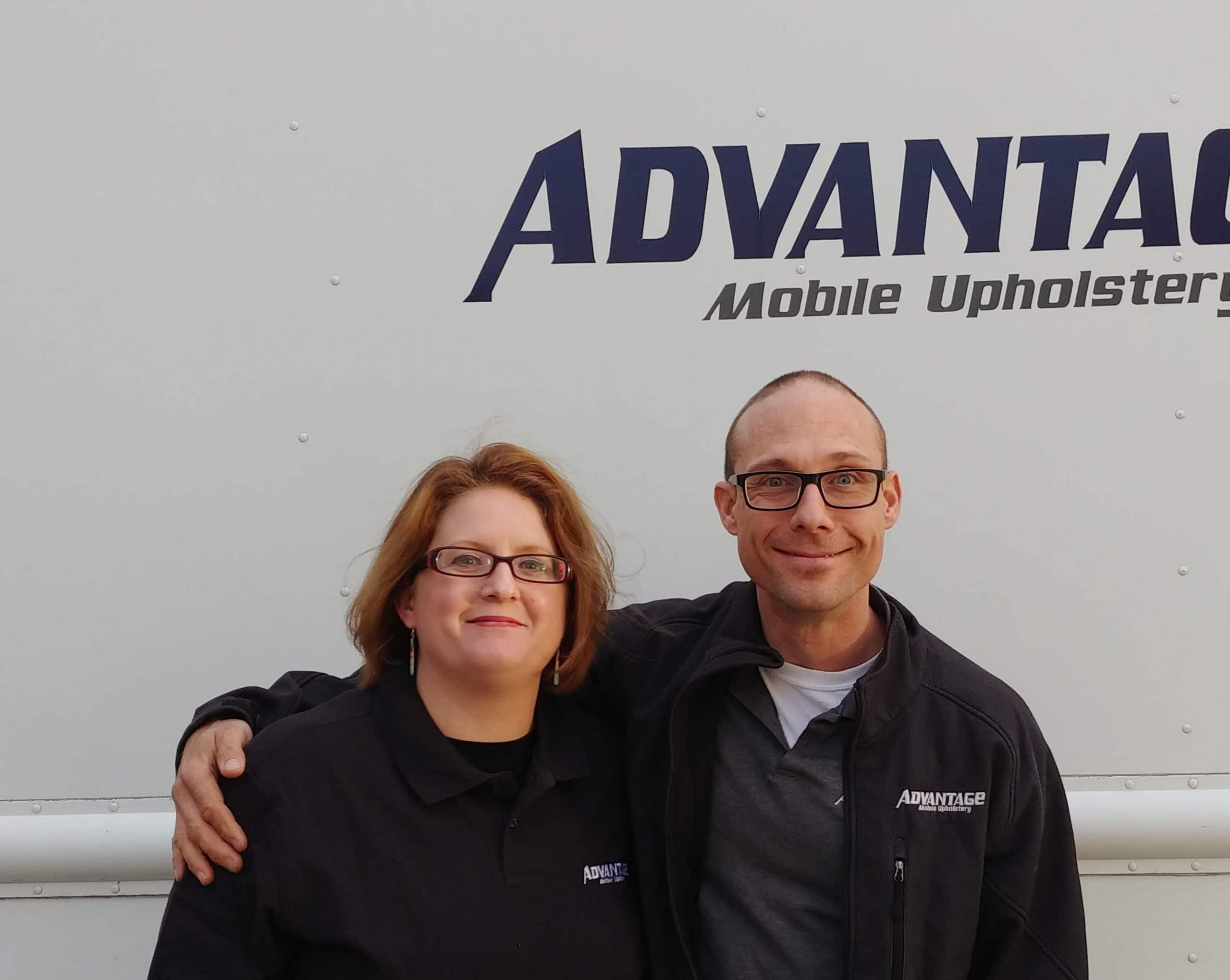 Michael & Catherine Murphy
Owners of the Colorado Branch
Michael started working for the Colorado branch of Advantage in 2009. Starting simply as the guy who pulled out the staples, he continued working diligently. Within a few months he had moved up to manager, and shortly thereafter to sales manager. Continuing growing his aptitude for patterning, his skills sewing, and the business until 2014; when he and his wife, Catherine, purchased the Colorado branch.
Since then Catherine has worked diligently, as the majority owner, to grow her skills in team and company management. She seeks to serve her customers by asking clarifying questions and taking the time to ensure their needs are properly met.
They enjoy their off time with their family; playing table-top games and listening to music.
Mark & Karen Harlon
Owners of the Oregon Branch
We were excited to have Mark and Karen join the Advantage family in 2015. Since then we've been delighted to watch them grow and seek to serve their customers well.
Advantage Mobile does excellent work and they do it all on site so the down-time is minimal. Their mobile worksite and fast, friendly service keeps our equipment and facilities looking great and our customers happy!
Thank you for great service! As always, your guys did a great job!!
Amazing job!! Showed up early very polite worked efficiently. I can't say enough good about this company. I also got a fair price. What more can you ask for. They come to you and work right out of their truck. Done and Done…